So far we made some interviews with our senior employees. But have you wondered how it feels to be a newcomer at IPE? What is the interview process like and how do we handle the onboarding? If your answer is yes, it is your lucky day.  We interviewed the newest member at IPE family.
Can you please introduce yourself? What site are you working on now?
My Name is Craig.  As I am a computer graduate so I have worked on several online jobs related to content writing. I mostly worked as a freelancer.  Before joining IPE I was working as an SEO based content writer in some Indian dating portals. In IPE I am working full time as webmaster of Antarvasna clips. I am very happy after getting this online job and working on AVC from home.

How did you find the ad for this job? 
In my free time, I enjoy exploring desi porn. I watch Indianpornvidoes.com and few more Indian sex sites. In June-18 I saw "work with us" link at IPV site and decided to apply for an only job here.
Why did you decide to apply for this position?
I love to watch Indian porn movies and it's my hobby in free time. I thought if I got this job then I can do several good things here. I mostly prefer to work from home. So I apply for a desi porn videos poster job at IPE.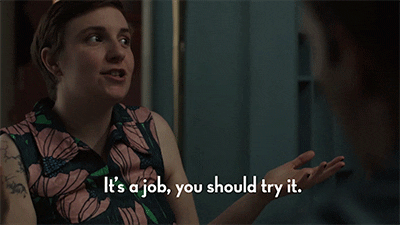 After you applied, how did you feel? What were your expectations?
I applied as a part-time freelancer. I was asked to post 150 videos every month so that I can earn $150. I was hoping, later on, I will increase my work time and earn around 300$ in a month. But after 2 months when I was appointed as a full-time webmaster for AVC then this was a very happy moment. Now I am trying to do my best for this site and also earning more than I expected.
What was the communication with HR like?
Company HR manager Sharka mam communicated with me very well. She let me know all the necessary things for this job. I read all the KB document of the company which she said and knew all the things to manage this job. I also get lots of help from Akash and Jin sir to perform this job smoothly and effectively.
This kind of job is problematic when it comes to privacy, how was that handled and did you felt insecure at any point?
Privacy is an issue while working on any porn site. I have a separate room for work as adult sites work cannot be open. The company provided me VPN access for doing the work. I change the IP while making updates at the site. When any relative comes to home then it becomes very tough to manage the work and I have to schedule work at night. I can not tell my friends clearly that for which type of assignments I am doing freelancing work.
What was the job interview like and how did you feel?
My job interview was taken by Sharka mam. It was a live video chat at Skype. I asked for my previous experience. My commitment to the new job is judged by her. This was one of the best online interviews faced by me for any job.
After you got hired, what was the next step?
At the starting of a job, I asked for an alias name that I would use at work. I was also asked to create a new working email. Now all of my identity in the company is with that alias name and email only. This is a very good concept for such type of job. I also read knowledge base documents that introduced me to company culture and the basic processes. After reading knowledge base I knew all the work which will be done in this job. I also had supervisors that guided me through all the necessary things. I learnt several things from them.
Was there anything you've done wrong and what was the reaction from your supervisors?
In the job, some mistake may happen from any new employee. I also did some mistakes but my supervisors let me know about them and how to avoid them in the future. I like all the seniors of the company and they always motivate me for doing good work.
How is the payment handled? Is it secure, on time?
Payments from the company always come at a time. The payments are always handled after the month is over. I never face any issue in payments.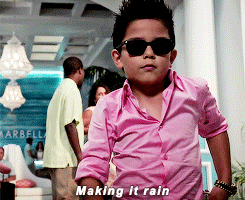 What do you like so far about the company? What are the benefits in your opinion?
Here I love to work from home.  In NCR lot's of time & money waste in traffic when I do the job inside any company.  I can spend my saved time & money with family. I work 7-8 hours daily for the company and remaining time enjoy with family. Company pay me extra for the high-speed broadband connection.
Is there anything you don't like about the company?
Due to the nature of the job we have to work 365 days a year. The website must be updated daily so that users feel the best for the site. Working every day including Sunday is a little bit troublesome when any urgent issue happened in the family. But I try to overcome this issue by doing advance scheduling of the work. Due to work from home, I do not have office friends like any other company. I have to work alone and miss office and colleagues celebrations parties.  
I hope that you enjoyed the interview and I can't wait for your suggestions about the next topic you would like to see on the blog.
❤️ Shagmi