Today we will give you the first insight into how our comics are made. I was interviewing Einstein our illustrator for Kirtu. So let's begin  😉
How long have you been working for IPE? 
It's been 8 years already.
How did you get into the industry?
I've been browsing through the deviant art forums and I saw the post about a job opportunity for an illustrator. It caught my attention. I applied for the job, sent some examples of my work and I got hired.
What do you like the most about your work?
I like the freedom it gives me. I can work from home. And also that it is a porn full of women which is my favorite subject to draw 🙂
Is there anything that you don't like about your work?
I don't like drawing the background. Especially when it is crowded or full of details. It is boring and time-consuming.
Can you please tell us how your work process looks like?
Before I start working on a new episode I have to check if there is a new character in the script. Each new character has to be drawn from various angles like this:
This is very important for me to maintain quality and proportion and to save time that I would spend on repetitions later on. It also helps me to develop the face from time to time.
Next step is sketching every frame. It usually looks like this. I draw the outlines and keep working on it until I am content with the angle and subject emphasis.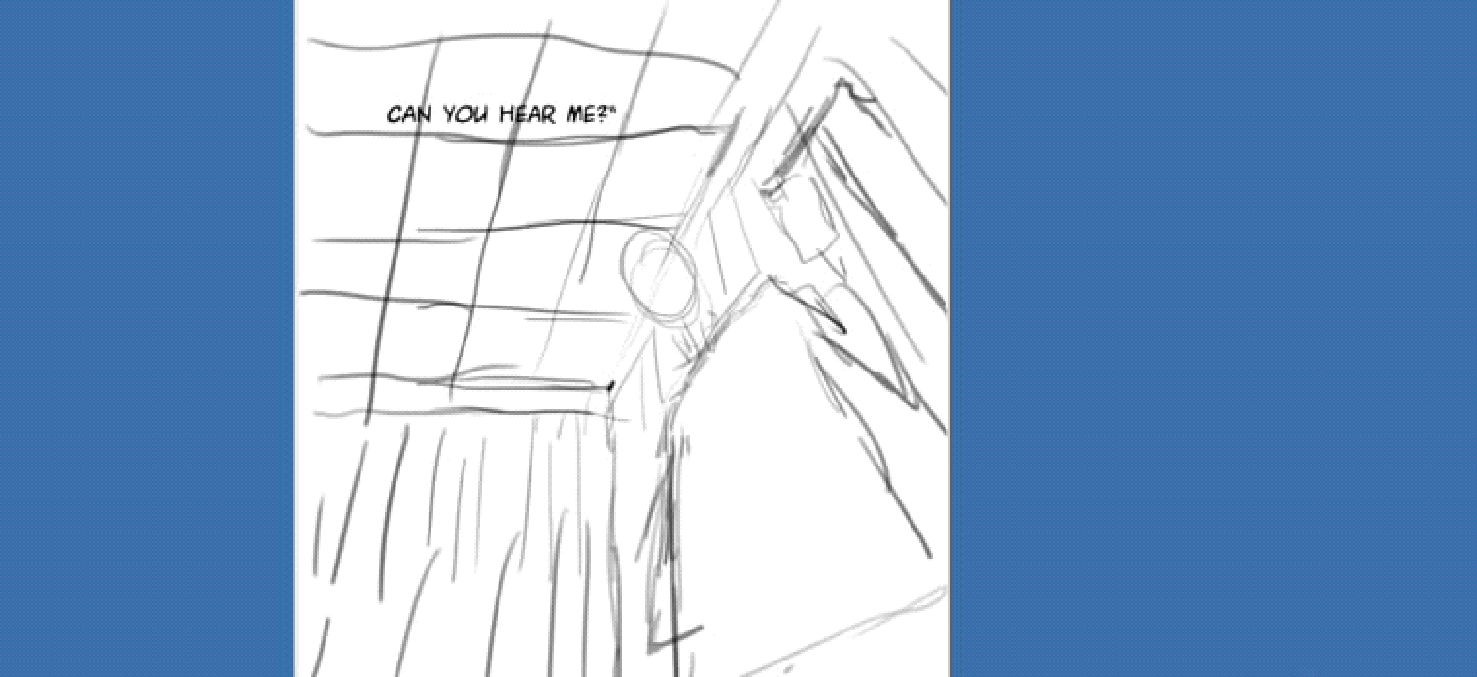 Once I am confident with the layout, it is a good time to start finalizing the scetch. I observe the natural proportions and add more details. Once it is completed I send it to our editor for final approval and feedback.
In this case, the stethoscope was incomplete so I added the necessary details. I continue with this process until the editor is content with everything.
Where do you take an inspiration? Are you including some of your friends or relatives as models or some random people you find on the streets?
I usually browse my role model artist https://nebezial.deviantart.com/  and watch his video process for inspiration and morale boost and I usually use video and picture for reference – for privacy reason.

Do you have any limitations about how the characters or surrounding should look like or it is completely up to you?
My work is focused on Hindi demographic so I tried my best to research it first and to observe all the specific details that would make the readers feel at home. Even though my skills are limited I try to make the characters look Indian as much as I can unless the script asks for a specific race.
What about the recurring characters? Do you have some database so you don't change some important feature?
Yes. Up until now, I try to emulate the original Savita character. I usually try to keep a reference to her when I am drawing. 
Have you always liked drawing and can you share some of your early drawings?
Yes, I have. You can see some of my drawings here: https://devianteinstien.deviantart.com/gallery/
What are your favorite comics?
I liked Marvel/image in early years then I added manga/hentai in young adulthood.
What is your biggest challenge?
Making our viewers love our work.
Are you reading comments on the comics or are you getting any feedback
Yes on both. It helps me improve my drawing skills. 
What's your best advice for handling criticism?
Do not reply promptly after you read it. Take your time and try to follow their advice first. Ask yourself if it can help you improve in any way.
What surprising lessons have you learned along the way?
Try different ways to do the gal and see what is the best process to use.
What do you like to do in your free time?
I like playing Idle Heroes, watching some comedy shows or movies. Eating and sleeping are my favorite free time activity ☺️
That is all for today. If you would like to see more interview with our amazing comic site's stuff, write in the comments who would you like to interview next. In the meantime, you can visit our comics sites Kirtu and Velamma.
❤️ Shagmi